Password Management for Windows
1. The very first step in changing your password is to Enroll in the Password Management tool.
2. Then use the Password Management Tool to change your password and to unlock your account in case it gets locked out. Instructions here.
3. Choose a password that meets our security requirements: Password Complexity Requirements.
4. After you have changed your password using the Password Management Tool, clear saved passwords for your UCSF ID to prevent your account from being locked out. 
Clear your saved passwords though the Windows Credential Manager:
Open Control Panel and search for "Credential Manager".
Open Credential Manager and check if there's a password saved using your Active Directory account.  Anything with "Domain\Username" or

[email protected]

will need to be changed.
Once you have cleared your cached credentials, you should be prompted to login to any application that uses your UCSF account credentials for authentication.  This includes applications like Outlook, but DOES NOT include UCSFwpa secure wireless; you must update your wireless password separately, see next step.
5. To change the UCSFwpa Wireless Profile Password on Windows 7:
Open Control Panel, and Click on "Network and Sharing Center" (If you do not see "Network and Sharing Center" please change "View By" to Small Icons)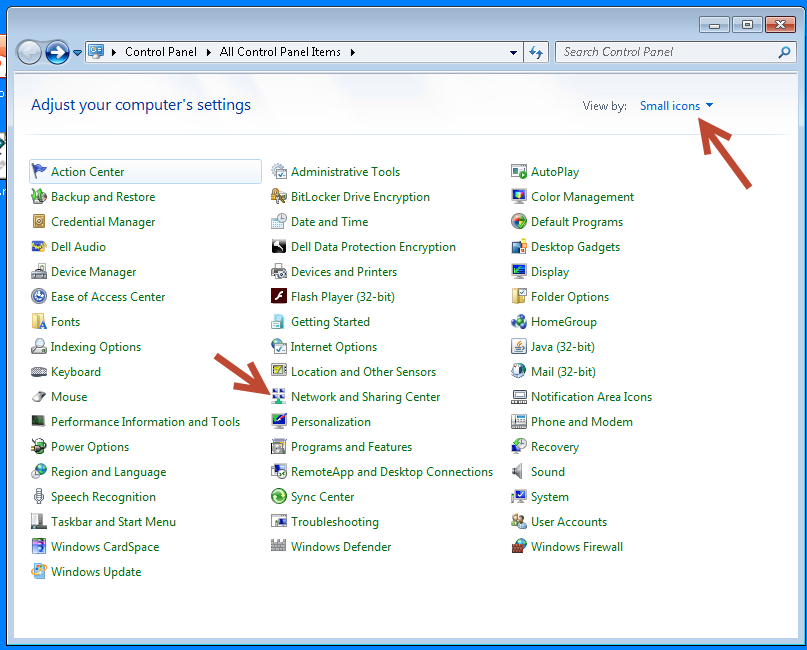 Once in Network and Sharing Center, Click on "Manage Wireless Network"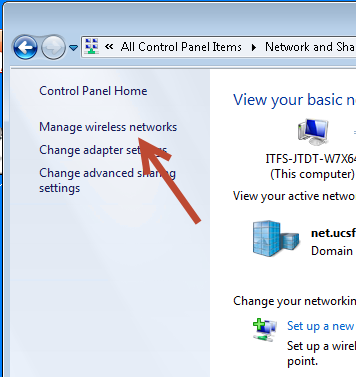 You will see a list of Wireless profiles that are stored on your system.  Find and right click on UCSFwpa and select Properties.
Click  Advanced Settings, and then Save Credentials. Please input your new password, hit OK until you are out and make sure it connects.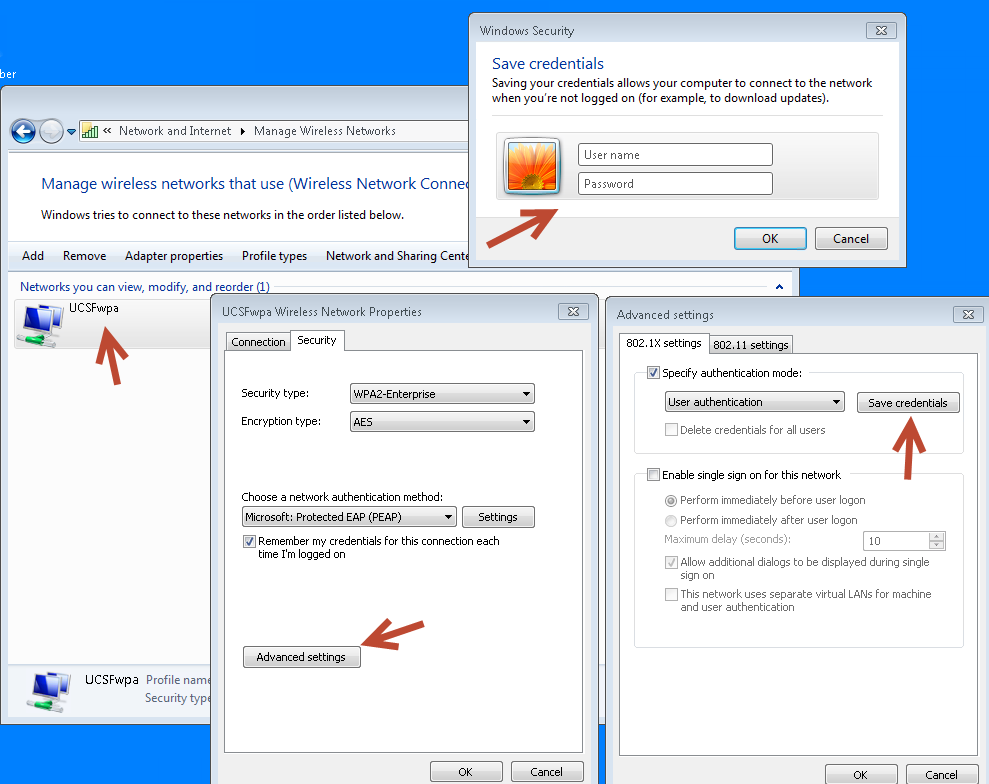 To change the UCSFwpa Wireless Profile Password on Windows 10: In Windows 10, there is no way to update the saved password for UCSFwpa. If your system cannot login to UCSFwpa because your password changed, it will prompt you for a new password.  If you are using an IT managed device and log into the computer with your UCSF credentials (campus\username, ucsfmc\username), check the box for "Use my Windows user account" when you login. This will force your wireless settings to use the same account you use to login to the computer with, so they will be automatically synced (and changed) going forward.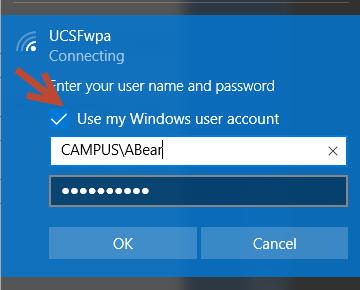 6. Other Applications - Please click here for more instructions on changing the password for other application (Cisco Jabber, Pidgin, etc.).
7. Update your password on any other devices like smartphones that may also be storing it. Change it in every application that uses your UCSF ID. For example, if you use your iPhone to check your email and get on the UCSFwpa secure wireless network, you need to update the password for both separately. For more details: iOS Password Change or Android Password Update.
Related Page
Migration Status