Updating your password on Jabber (Windows)
You can update your password by following the instructions below:
Sign out of Jabber by clicking the "Settings" icon and selecting "Sign Out"
You will then be prompted to reauthenticate into your account.
If you have WebMeetings and/or Voicemail configured in Jabber, you will need to change those as well.
Once logged in. Click the "Settings" Button, then "File", and select "Options"
Select "Accounts", and enter your network login (without the domain campus\ or ucsfmc\) and password, and Click "Apply"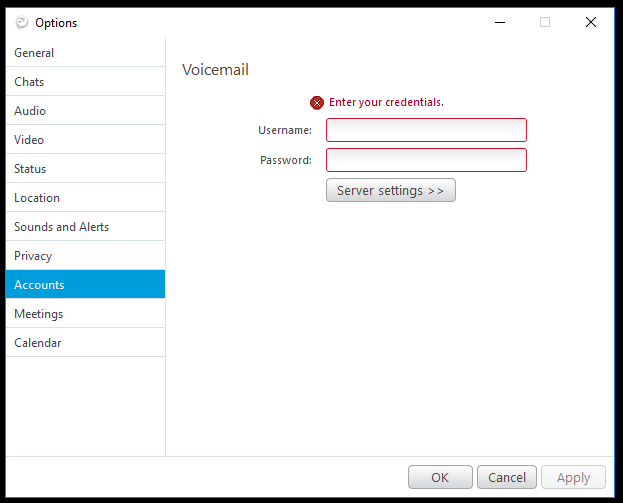 Next, Click on "Meetings"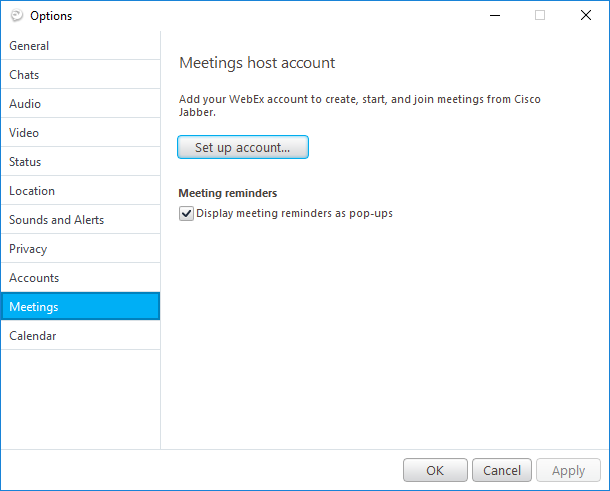 Click on "Set up account", and then "Edit"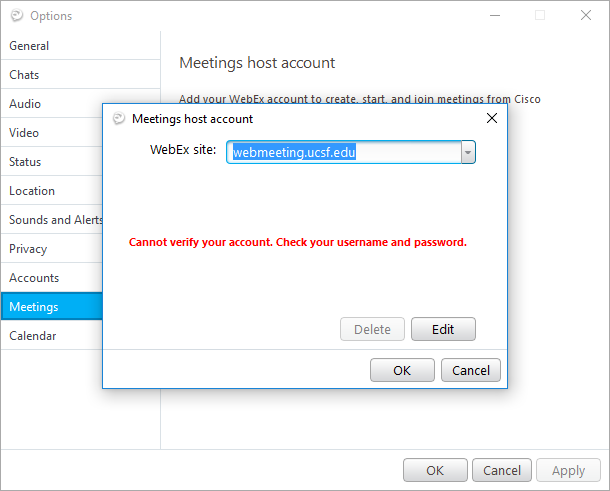 Put in your email address and password. Click "OK" Twice. You are all set. 
Related Page
Migration Status