MyAccess Account Authentication to the UCSFwpa Wireless Network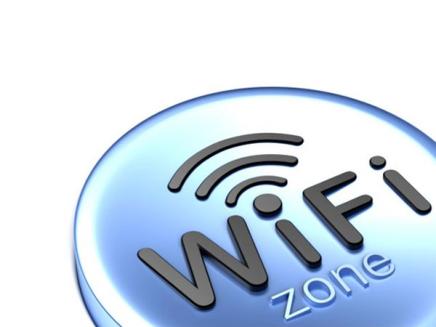 On September 7th, 2016, the UCSFwpa wireless network will be changed to only allow Network Logon/Email accounts for authentication. These are the credentials that are used to log onto UCSF computers and/or into your UCSF Email account. Currently, users are able to use either their Network Logon/Email credentials or their MyAccess account credentials to connect to the UCSFwpa wireless network.
As of September 7, this method of authentication will no longer work, and you will have to authenticate with your Network Logon/Email account. If you are using your MyAccess account to authenticate to UCSFwpa, we recommend immediately updating the account ID and password that you are using to connect.
ADDITIONAL INFORMATION:
Access for users without Network Logon/Email accounts:
We have found that some users authenticating to UCSFwpa do not have Network Logon/Email accounts, and those users will need to request them. Fortunately, the account creation process has been greatly expedited. In the past, users had experienced multi-day waiting periods between requesting an account and receiving access. This was deemed unacceptable, and so earlier this year the Campous account creation process was automated.  With this change, accounts are now created within minutes of submission. We believe that users will find that this significantly reduces the inconvenience associated with creating a new account.
To request an account, users can submit a ticket on their own behalf. The form to create a new account is titled ARF: Account Request Form (Campus, SOM, ZSFG/SFGH), and can be found at the following address: https://ucsf.service-now.com/ess/order_accounts.do [1]
Note that the user requiring access should be listed in the "Requested For" section, and must select Create New Account under the "Account Request Type" field.
Departments can also set up multiple users at one time, as we recently integrated a "Bulk Request" function to the form that allows automated creation of multiple AD accounts with a single request. To initiate a bulk request via the Account Request Form, select Yes from the "Is this a bulk request?" section and enter the names of as many users as are needed (this can include guests).
Retrieving forgotten Network Logon/Email account passwords:
IT understand the challenge that users face in managing multiple passwords for different systems, and that people often lose or forget unused passwords and login credentials. We have tried to make it as easy as possible to retrieve forgotten passwords while still maintaining the highest security standards. There are two methods for regaining access if your username or password is lost or forgotten:
Users can register their account at our self-service portal

[2]

, after which they can return to retrieve their credentials at any time
Users whose accounts are not registered can contact the Service Desk 24/7/365 at 415-514-4100 and an agent can provide the missing credentials. Agents can also assist with reconfiguring a device's network settings to authenticate with Network Logon/Email.
Ensuring ease of access for UCSF guests:
IT also completely appreciates the functional and reputational importance of ensuring seamless network access for guests visiting our institution.  AD accounts for guests can also be requested through the Account Request Form referenced above, including in bulk.
Please note – if you are a student, your MyAccess and Network Logon/Email ID is identical (the format is SFxxxxxx). These are technically two separate accounts, and you need to connect to the UCSFwpa wireless network using your Email password.
Information on how to connect to the UCSFwpa wireless network can be found online at http://it.ucsf.edu/services/ucsfwpa-secure-wireless [3].
If you are unsure if you have an active Network Logon/Email account or have any questions about how to configure your device to connect to the UCSFwpa network, please call the IT Service Desk at 415-514-4100.