News from UCSF's Telehealth Resource Center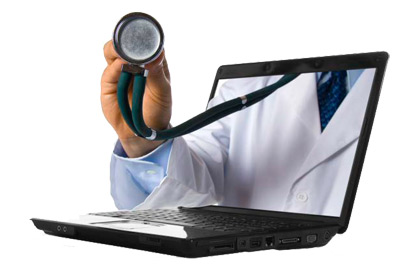 The UCSF Telehealth Resource Center was established in 2014 to ensure that any provider at UCSF interested in providing care via telehealth could to do so effectively and compliantly, while also receiving all appropriate reimbursements. "Telehealth" encompasses a broad variety of technologies and tactics to deliver virtual medical, health, and education services. Through telehealth, providers can serve patients who are geographically disparate from them, and who might otherwise lack access to certain providers or services.
Telehealth is not a specific service, but a collection of means to enhance care and education delivery. Since its inception, the Telehealth Resource Center has launched several successful telehealth programs:
Online Remote Second Opinions
Our newest program is UCSF Health's Online Remote Second Opinion service, which launched on August 26th of this year. It allows patients with an existing diagnosis and treatment plan to have their case reviewed by an appropriate UCSF physician, without requiring travel to San Francisco. We have partnered with a local company, Grand Rounds, to provide both the Web platform and the staff to communicate with patients, collect medical records, and prepare cases for review.
The service is available to patients in 42 states and most foreign countries. It is strictly self-pay, and can be accessed at:
Home Telehealth
UCSF's home telehealth program continues to grow, with over 40 clinical groups—up from 17 in June of 2015—and more than 100 providers currently offering the service. Since January of 2015, over 1200 visits have been completed, serving patients in 51 of California's 58 counties and saving over 150,000 driving miles.
Most clinics use WebEx for home telehealth visits. However, UCSF Telehealth has recently begun piloting with Zoom, which has so far proven highly reliable, easy to use, and particularly well-suited to low-bandwidth connections, including 3GS. If our initial experience with Zoom continues, it is likely that the program will transition all home telehealth to Zoom in the coming months.
External Telehealth
UCSF has strengthened its relationships with community hospitals and provided urgent, live-saving care through telehealth. Through contracts with hospitals and clinics throughout California, we are able to share the expertise of our physicians in neurology, psychiatry and pediatrics with patients and their local care teams.
One of our relationships is with Mad River Community Hospital, which is located almost 300 miles away in Arcata, CA. Just days after going live, our UCSF neonatologists we able to use telehealth to both prevent unnecessary transport of one infant and provide life-saving support to another while awaiting transport.
Telehealth is also an important part of a new strategic relationship Benioff Children's Hospital has put in place with Fresno Community Medical Center. In addition to providing telehealth-based support for inpatients from our pediatric specialists in neonatology, hospital medicine, emergency medicine, critical care and cardiology, we will also be offering a wide variety of scheduled outpatient clinics. This program will allow patients and families in Fresno and the central valley to get much needed specialty care by visiting their local Fresno clinic where they will see a UCSF specialist via telehealth.
Internal Telehealth
While most of UCSF's telehealth programs are aimed at allowing patients to avoid travel, our internal telehealth program helps reduce the need for physicians to travel between our Parnassus and Mission Bay hospitals. While many adult services remain based at Parnassus, adult patients at Mission Bay often need bedside consultation. Rather than shuttling back and forth, physicians can contact the Resource Nurses at Mission Bay, who position a telehealth cart at the bedside, thus enabling provider and patient to interact from afar. These remote consultations have become routine in a number of specialties, notably Neurology and Psychiatry. The service is also available at Parnassus for patients who require consultation from the Obstetrics and Gynecology service located at Mission Bay.