From the CIO - September 2016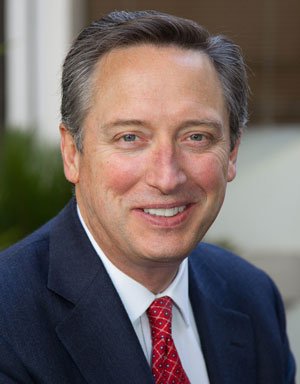 Dear UCSF Community,
In this CIO Update we highlight information technology advances across the UCSF IT ecosystem. There are small teams of IT professionals at UCSF that focus on the very specialized needs of individual departments. These critically important teams are intimate with their missions and often partner with central UCSF IT and Clinical Systems on issues such as integration, data access and security. And please read to the end of our list of articles as we have some important updates on Windows 10, UCSF Secure Box, and UCSF's October lineup of IT Security Awareness Month events and activities.
Thank you for taking the time to read these updates.
Sincerely,
Joe R. Bengfort
Senior Vice President
Associate Vice Chancellor
UCSF CIO
UCSF's Ilios System Supports School of Medicine's New "Bridges" Curriculum
Students and faculty in the School of Medicine's pioneering new Bridges program are using Ilios, a UCSF-developed curriculum management system, to track every facet of the educational experience. Click to learn more about how UCSF is using tech to deliver, evaluate, and improve medical education. [1]
UCSF Telehealth Provides Care from Afar
UCSF's Telehealth Resource Center (TRC) is a leader in the burgeoning field of telehealth, which uses technology to eliminate geographical barriers to healthcare. Just one program has saved over 150,000 driving miles in the last 20 months. Click to learn more about the TRC's efforts. [2]
Progress on Data Analytics - Population Health Dashboard
The UCSF Office of Population Health and Accountable Care has teamed with the Enterprise Information and Analytics (EIA) team to develop analytical tools aimed at better understand the dynamics of the patient populations we manage at UCSF. Click here to learn more [3]. [3]
Archibus Space Management System Goes Live for All UCSF
Archibus, UCSF's new web-based space management system provides reports, floor plans, and analytics tools to over 600 users across the institution. Click to learn more about Archibus, and what it can do. [4]
IT Support for Windows 10 Begins October 10th
IT Field Services will officially begin supporting Windows 10 at UCSF on October 10th, 2016. An upgrade to Windows 10 is not required, and will be rolled out to customers as new hardware is deployed or computers re-imaged. For more information, click here. [5]
IT Security Update – National Cyber Security Awareness Month
I'm happy to report that with your awareness and effort to protect our IT environment over the last year we have seen a substantial reduction in reportable data breaches at UCSF. Congratulations…and we're not done yet. October is National Cyber Security Awareness Month – Click here to learn more about the many presentations and special events UCSF has planned—including a presentation from an FBI special agent regarding threats to intellectual property. [6]
New "UCSF Secure Box" Function Enables Secure Sharing of Restricted Information
We are adding functionality that will enable UCSF Box users to safely and securely share restricted information. The new functionality is called "UCSF Secure Box". Restricted information should only be stored and shared when necessary, and the UCSF Secure Box and MyResearch services are strongly preferred over other methods. In fact, Secure Box is the only UCSF approved cloud-based method of sharing restricted data like PHI. Click here to learn more about this important service that becomes available on October 3rd, 2016. [7]

Favorite Free Apps
Slack [8] – Slack is a popular messaging app for teams. The UC IT Community now has a Slack channel just for us – # [9]UCTech [10]. The UCTech "team" already has over 850 subscribers, and 81 "channels," or chat rooms, on specific topics.
Routesy [11] - Routesy will help you find your way around the Bay Area's top transit systems -- San Francisco Muni, BART, Caltrain & AC Transit -- in real time! Simply choose the line you want to ride, and Routesy will show you the closest stop or station, along with real-time prediction data to make sure you make it on time.
Calm [12] - Recent studies show meditation and mindfulness can have a positive impact on stress, anxiety, focus, creativity and even relationships. Calm is a simple mindfulness meditation app that brings clarity and peace of mind into your life.