Travel and Work Remotely - Securely and Safely!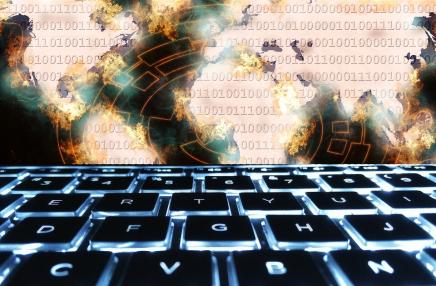 Stay safe while traveling and working remotely:
A good rule of thumb when working away from the office for any reason is to assume your devices will be lost, stolen, compromised, or even confiscated at an international border at some point during your trip, and plan accordingly. It is also important to remember that anything you do over unsecured Wi-Fi may be able to be seen by others, including your passwords and the contents of your messages. With all this in mind:
Physically protect your device at all times. Never leave a laptop or mobile device in your car or hotel room.
Install the UCSF security suite

[1]

on your computers and laptops.
Make sure you are able to connect to the Internet securely while you're away:
Do not proceed to a website if you get a bad certificate warning.
Encrypt your devices, whether they are UCSF or personal property if used in any way for UCSF purposes. UCSF IT Security provides and supports encryption software for Windows and Mac OS X computers to the UCSF community at no charge. More information about Dell Data Protection Encryption (DDPE) is available at: Dell Data Protection Encryption (DDPE)

[4]

Don't send UCSF data to your personal email account. In fact, UCSF policy prohibits the use of personal email accounts for UCSF business.
Only bring what you're willing to lose – both stored information and the devices themselves, even if they are encrypted. Make sure your devices or data are fully backed up.
If you're traveling for UCSF business, research, or as an international student or scholar, work with the UCSF IT Service Desk

[5]

to make sure you're taking a clean machine or an appropriate loaner device and that you have the tools you need to connect to the Internet securely.
When traveling on UCSF business, register your trip for free traveler insurance coverage

[6]

.
Immediately report lost or stolen devices used for any UCSF business to the IT Service Desk by calling 415-514-4100
Additional concerns at home:
Ensure you keep your home wireless network secure and up to date.
Children and pets pose additional risks. Cats like to jump on keyboards and inquisitive kids could alter your work. If possible, try to keep them away from your work devices.
Special notes for international travelers:
There are special rules for bringing electronic equipment, research, intellectual property, and encryption technology abroad. Consult with UCSF Export Control

[7]

Officer Joan Doherty

[8]

well in advance of your trip if you are planning to take University equipment, data, or technology outside of the United States.
Encryption: Although encryption is recommended to protect sensitive information in case your device is lost, stolen, inspected, or confiscated, some countries restrict the use/importation of encryption software. The USA may also restrict its export. See UC's "International Travel" web page

[9]

for information, including lists of countries with travel restrictions, and links for additional help.
If you are not able to use encryption software at your destination, contact UCSF IT Service Desk

[5]

for guidance.
Additional information
UCSF Remote Work Resources [2]
BCH Oakland Remote Work Resources [3]
UCSF Travel Support - On the Road [10]
UCSF: Travel Safely - Laptops and other devices [11]
UCSF: Prepare a Laptop for International Travel [12]
UC: Traveling with Electronic Devices website [13]
U.S. Customs and Border Protection's Inspection of Electronic Devices" fact sheet [14].
UC ECAS' April 2018 Compliance Alert newsletter [15] (see "International Compliance" on pg. 3)
UCSF Office of Ethics and Compliance Export Control Guidance [7]
UC Global Operations (UCGO) website [16].
UCGO Technology/Security Guidance [17]
FBI: Cybersecurity While Traveling Tip Card [18]
FBI: Safety and Security for the Business Professional Traveling Abroad [19]