Sharing other users' envelopes
A user can grant others access to their DocuSign content by filling out the DocuSign request form.  Note that this grants the other user access to view ALL of the user's content.  
In classic (current) DocuSign, if you have been granted access to other users' DocuSign content, you will see their inbox and sent folder and any other folders partway down the left-hand side bar when you are in the Manage tab. Click on the name of the user whose content you want to access if it is not already expanded, and then click on their inbox or sent folder or other subfolders.  You can correct their content but cannot sign for them.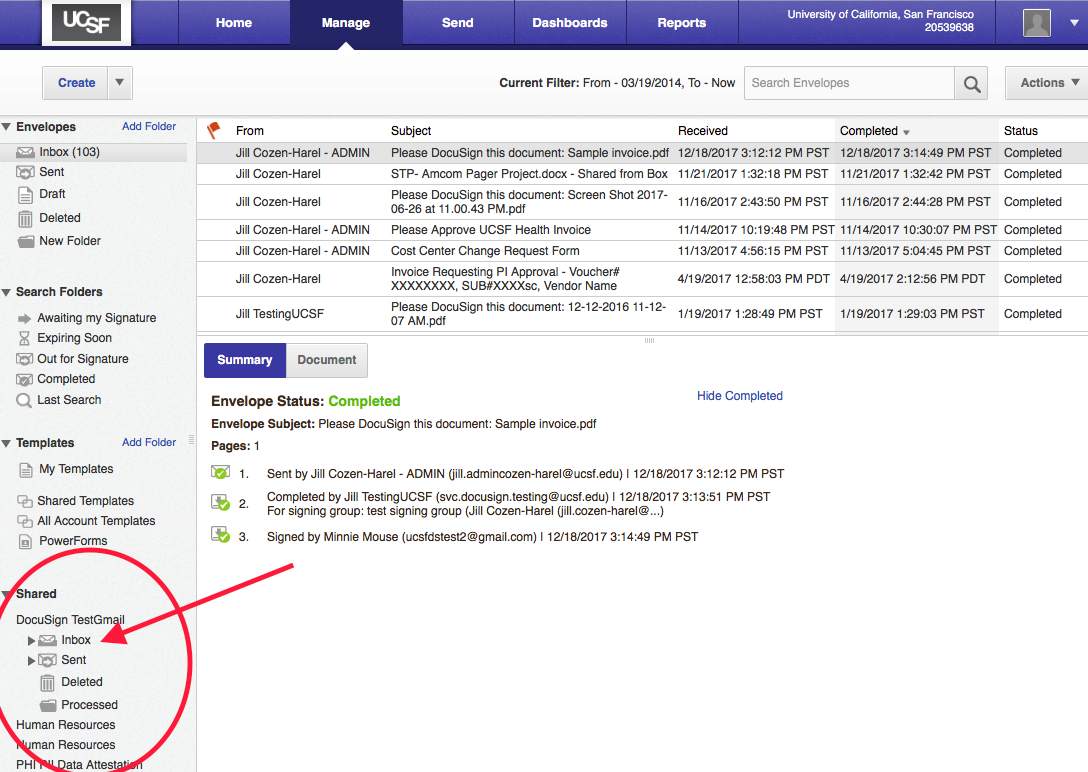 In the new DocuSign interface, you access shared content on an as-needed basis instead of viewing all of the users who have granted you access within the same Manage screen.  To get to another users's shared envelopes, click on the Shared Envelopes button while in the Manage tab.
Select the user whose content you want to see.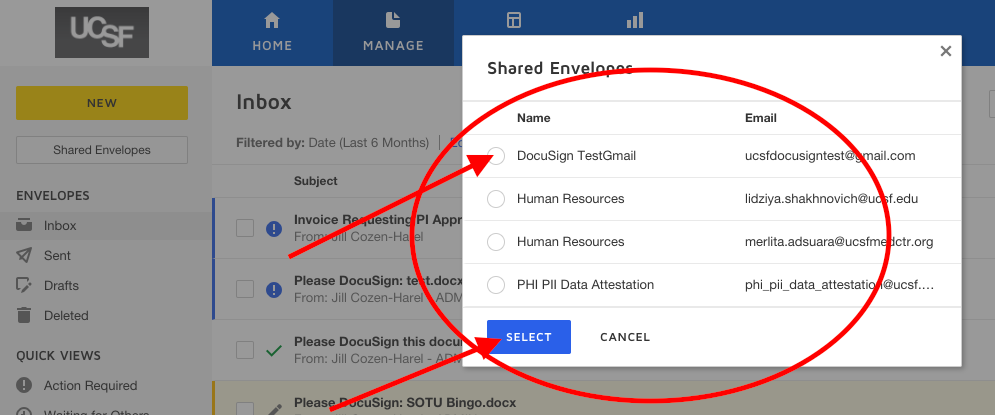 When you view that user's content, you will now see a yellow strip indicating that you are in that user's folders.