Signing
Click on link in email to view document.
Click on Review Document.  Click checkbox if you don't want to see pop-up in the future. 
Review document.
Click on yellow Sign Here tab to sign.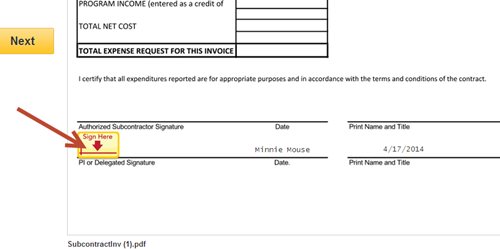 5. Create signature (first time only). See here for more information.  
6.  Click on the yellow Next tab to scroll to the next field to sign, initial, or fill out.  (if applicable)
7.  When all fields are filled out, you will see a pop-up indicating that all fields are complete.  Click the yellow Confirm signing button to confirm and send.