OWA 2010 Conversation and Reading Pane View
The Reading Pane view is turned on by default.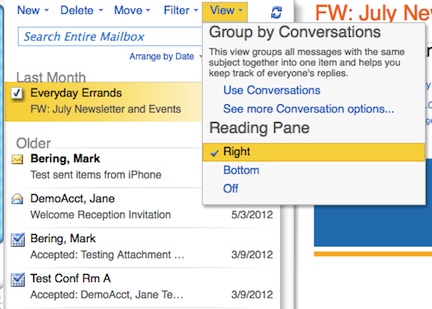 To turn off the Reading Pane view:
Click on the View menu in the OWA menu bar
Under the Reading Pane section, you will see that the "Right" option is checked
"Mouse-over" the "Off" option to highlight it
Click the "Off" option to select (check) it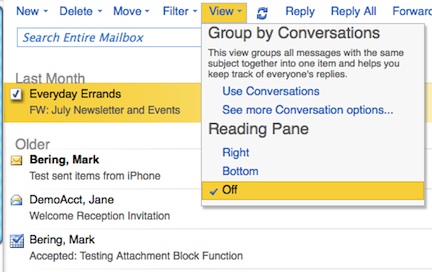 The Reading Pane no longer displays a preview of the selected message.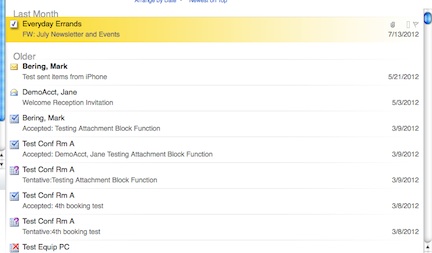 Turn the REading Pane View on again by reversing these steps.
Pages
Table of Contents:
Turning Off Reading Pane View