Outlook 2007 Configuration
Starting October 20, 2015, access to your UCSF email account from outside of the UCSF network through email desktop client software will require using a virtual private network (VPN) connection. Installation instructions and a link to download a copy of the Junos Pulse VPN client are available at /services/vpn/configure/how-log-vpn. More information on this project can be found at /projects/vpn-required-accessing-ucsf-email-offsite.
Set up your Profile
Open the Mail Control Panel (from the Start menu go to Control Panels Mail)

Click the Show Profiles Button

Click the Add button to create a new profile

Enter a meaningful name in the Profile Name field

Click the OK button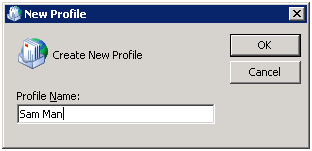 Add New Account
Check the box to "Manually configure server settings..."

Click the Next button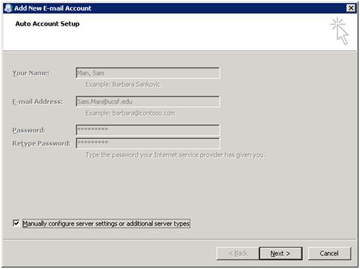 Select the option to configure a "Microsoft Exchange or compatible service"

Click the Next button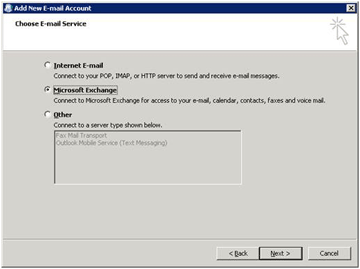 Enter the Server Settings
In the Server field, enter: mail.net.ucsf.edu*

Check the box "Use Cached Exchange Mode"

In the User Name field, enter: Your email address

Click the More Settings... button
Additional Settings
On the Security tab, check the option to "Encrypt data between Microsoft Outlook and Microsoft Exchange"

Under Logon network security, select the "Negotiate Authentication" option from the drop-down menu

Select the Connection tab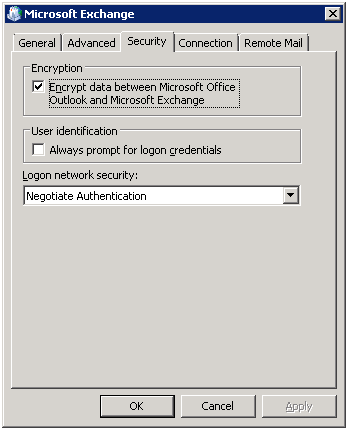 Verify that you are connecting using "my Local Area Network (LAN)

Check the box to "Connect to Microsoft Exchange using HTTP"

Click the Exchange Proxy Settings... button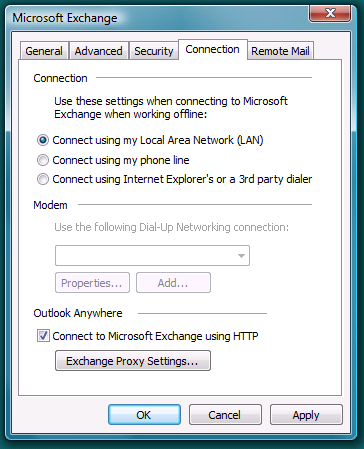 Exchange Proxy Settings
Under Connections settings:

Enter "mail.ucsf.edu" in the "Use this URL to connect to my proxy server for Exchange" field
Check the following boxes:

Connect using SSL only
Only connect to proxy servers that have this principal name in their certificate:
Enter "msstd:mail.ucsf.edu" into the respective field.
On slow networks, connect using HTTP first, then connect using TCP/IP

Under the Proxy authentication settings, select NTLM Authentication from the drop-down menu
Click the OK button twice (to get out of the proxy and advanced settings)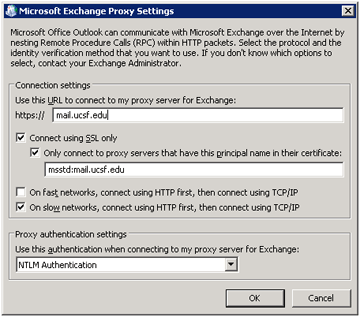 Finishing Up
If prompted for your email account User name and password.
Enter your account credentials as follows:
User name = Your domain\username [Where your domain is equal to: "ucsfmc", "dismo", "campus" or "som" (you must use this format)]

Password = Your account password

Click the OK button

Click the Next button

Click the Finish button to complete the New profile process.

Congratulations!!, you can begin using Outlook to access your UCSF email account.