SEP for Mac: FAQ
What is the latest version for SEP for Mac?
The latest version that has been verified for the UCSF environment can always be found at:
https://software.ucsf.edu/content/endpoint-protection
Note: Older versions of OS X may require an older version of SEP as well.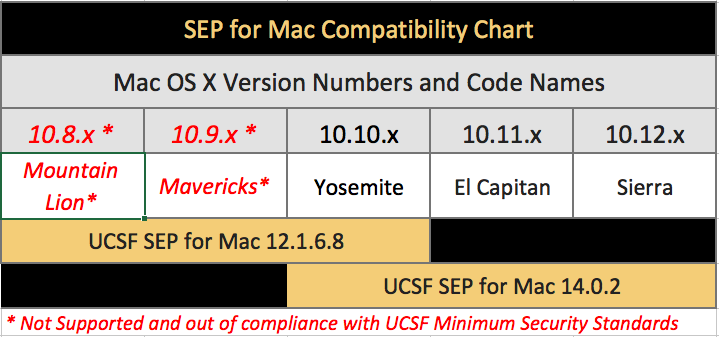 How do I upgrade to the latest version of SEP?
Just download and install the latest version by following the SEP for Mac: Install Guide
How do I find out what version of SEP is installed?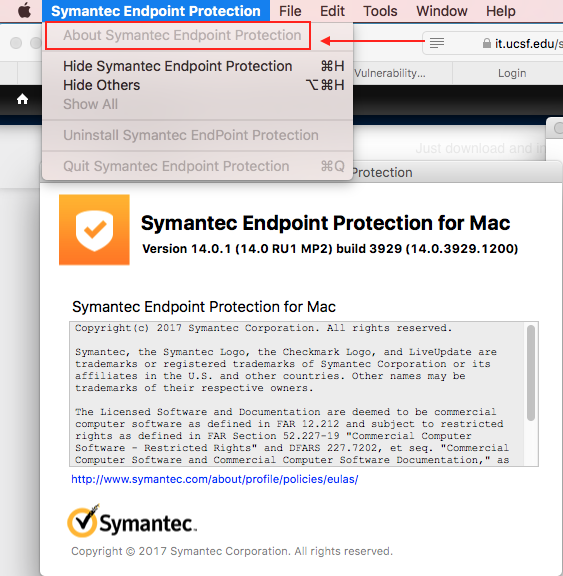 Launch the Symantec Endpoint Protection applications
( Applications > Symantec Solutions > Symantec Endpoint Protection.app )
Click on the 'Symantec Endpoint Protection' menu (in the upper right corner of your screen)
Click on 'About Symantec Endpoint Protection'
Pages
Table of Contents:
Upgrading to the latest version