Managing a Resource Account
Launch your web browser application; IE, Firefox or Safari;
Go to https://mail.ucsf.edu;
Log directly into the resource account using the account username and password
(select the correct domain {UCSFMC, SOM, UDAR or Campus}, using the domain\username format);
Click the Sign in button;
Once you have logged into the account, select the Options menu
from the upper right-hand corner of the OWA window;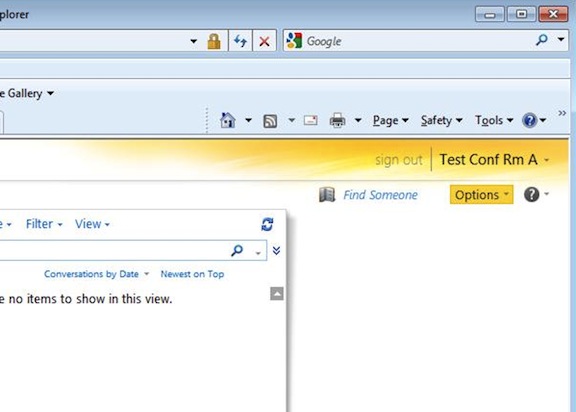 From the drop-down menu, select "See All Options...";
You will be presented with two columns; Scheduling Options and Scheduling Permissions.
The scheduling options place restrictions on how  resource can booked. The scheduling
permissions allow you to control access to scheduling the resource.
Choose the Settings function from the left-hand menu;
Scroll down to the bottom of the page;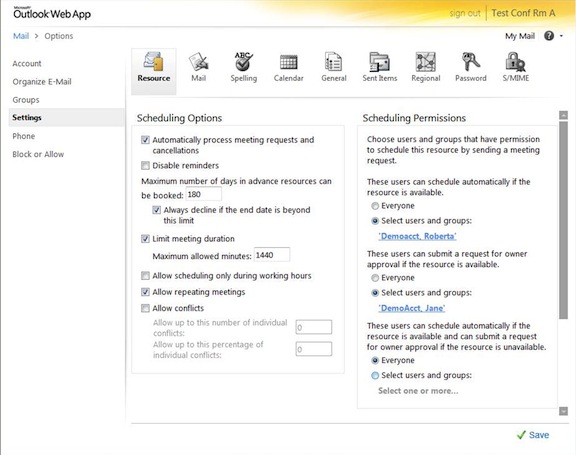 Enter a customized response message that will be sent out when the resource is booked.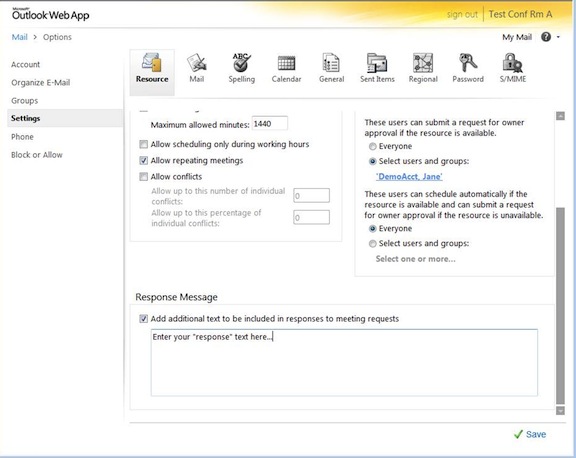 When you have set up your resource permissions, click the Save button;
Click the Sign out button to log out of the resource account.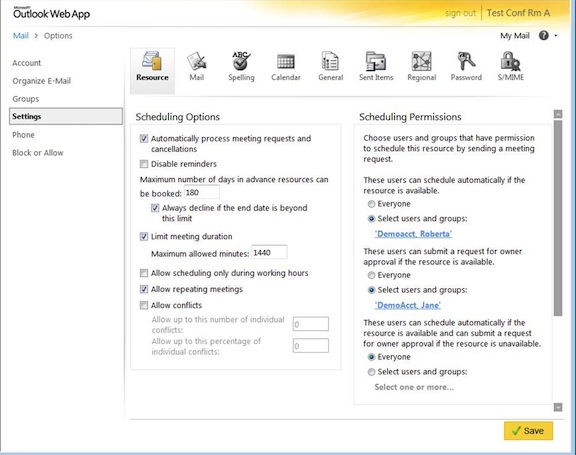 Pages
Table of Contents:
From the Outlook Web Access Client