Managing a Resource Account
Launch your web browser application; IE, Firefox or Safari;
Go to https://mail.ucsf.edu;
Log directly into the resource account using the account username and password
(select the correct domain {UCSFMC, SOM, UDAR or Campus}, using the domain\username format);
Click the Sign in button;
Click on the Calendar option to open the resource calendar;
Click on Share in the menu bar;
Select "Publish This Calendar to Internet...";
The Calendar Publishing window will open.
Choose the level of Publishing detail;
Choose the number of months or your resource calendar to publish;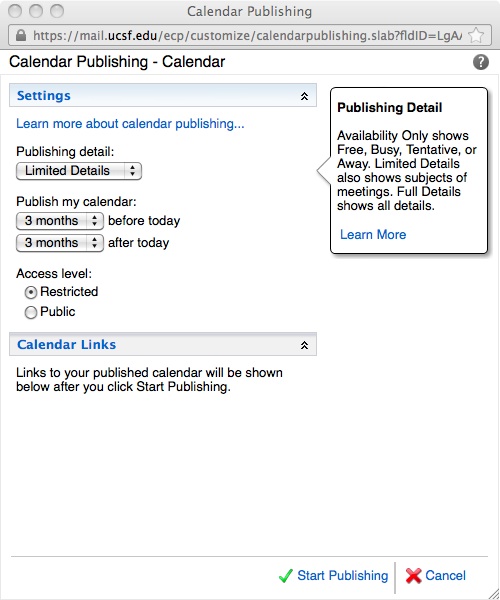 Choose the Access level;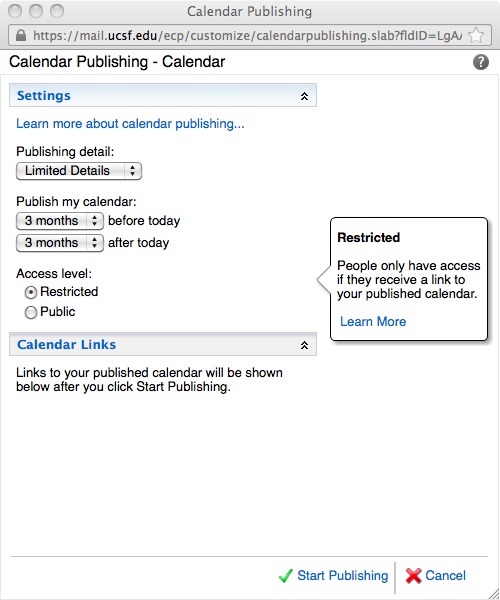 Click the Start Publshing button;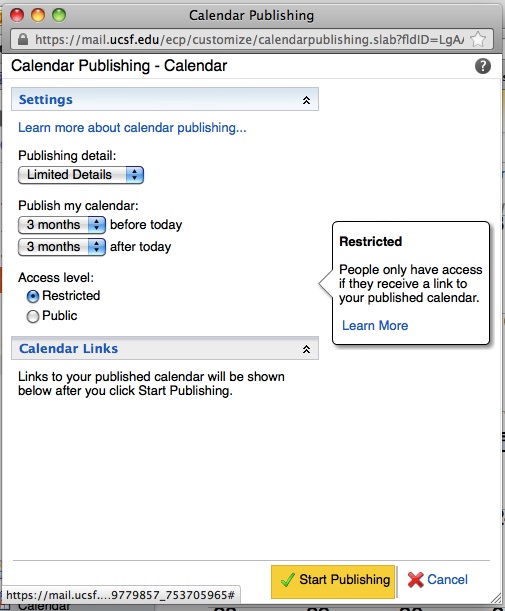 After you click the Start Publishing button, you will be provided two Calendar Links.
Click the Save button to exit the calendar publishing window.
Pages
Table of Contents:
 Publishing the Resource Calendar